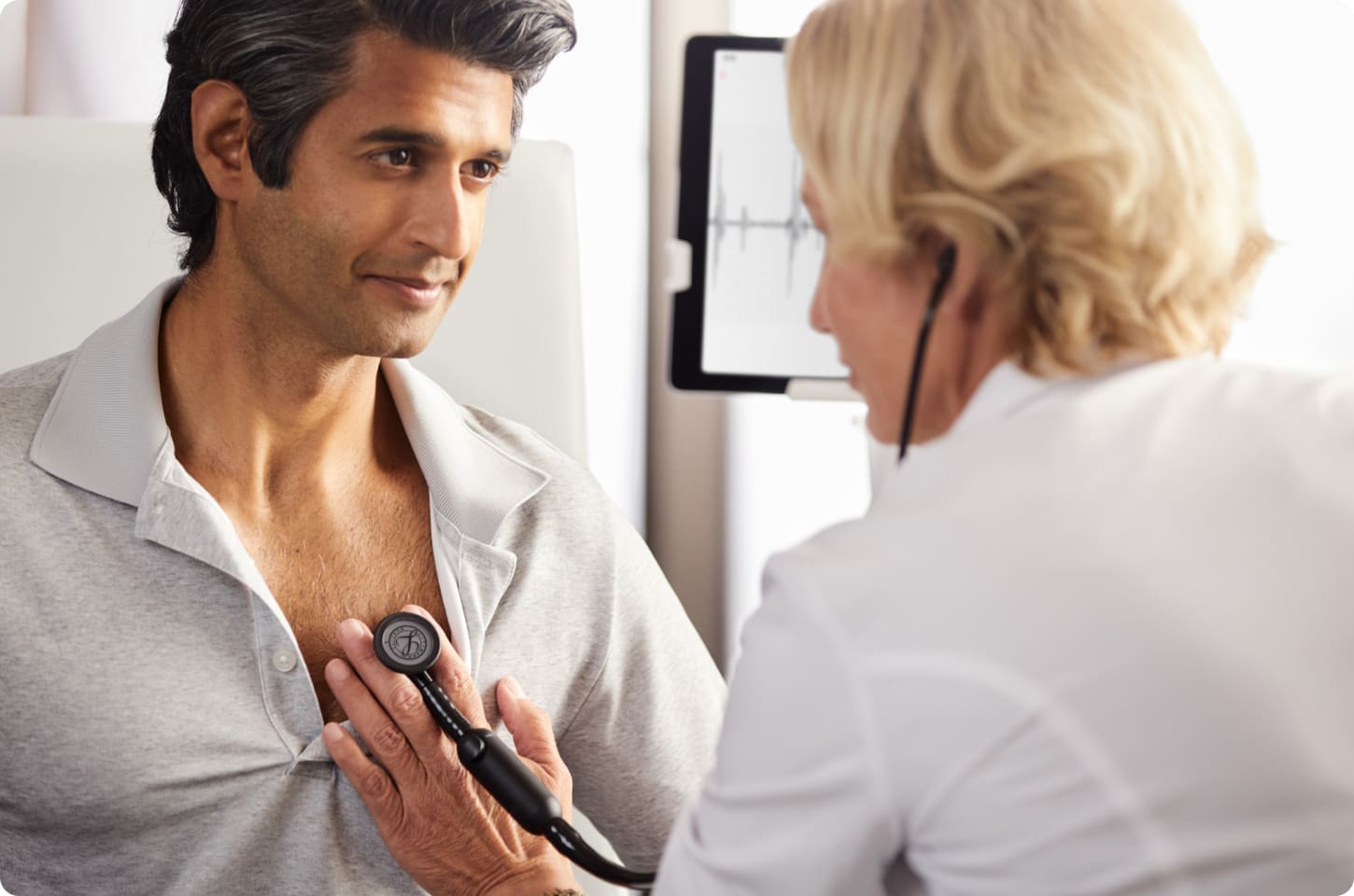 What You Should Know:
– Today, Eko, a digital health company advancing heart and lung disease detection, has announced the FDA has issued clearance for its Eko Murmur Analysis Software (EMAS), the first and only machine learning algorithm to screen for valvular heart disease (VHD).
– The next generation of Eko's murmur detection capabilities grants Eko the first and only smart stethoscope on the market that can identify and differentiate, between innocent and structural, heart murmurs indicative of valvular heart disease. 
Most Valvular Heart Disease Goes Undiagnosed
VHD, a life-threatening condition, is diagnosed in more than 5 million Americans each year. However, most VHD goes undiagnosed. By combining murmur analysis AI with its digital stethoscopes, Eko has transformed the traditional stethoscope into an objective, low-cost, and scalable screening tool that can identify significant structural heart disease in seconds on the front lines of care. With the ability to detect VHD early on and with greater accuracy, Eko's technology has the potential to save millions of lives. 
The EMAS algorithm greatly improves the performance of healthcare professionals to accurately and consistently identify valvular heart disease, with an overall sensitivity of 85.6% and specificity of 84.4%. Further analysis showed that among adults 18 years and older, the EMAS algorithm identified structural murmurs with a sensitivity of 90.2% and specificity of 90.6%.  When using traditional stethoscopes to detect significant valvular heart disease, general practitioners (GPs) were found to have a sensitivity of 44% and specificity of 69%.
"This latest FDA clearance is another way in which Eko is improving access to better heart health through clinically-validated algorithms and best-in-class medical devices," said Connor Landgraf, Co-founder & CEO of Eko. "By making heart disease screening algorithms and digital stethoscopes accessible in exam rooms around the country, we are moving towards a future in which more objective and consistent valvular heart disease screening can become the standard of care."