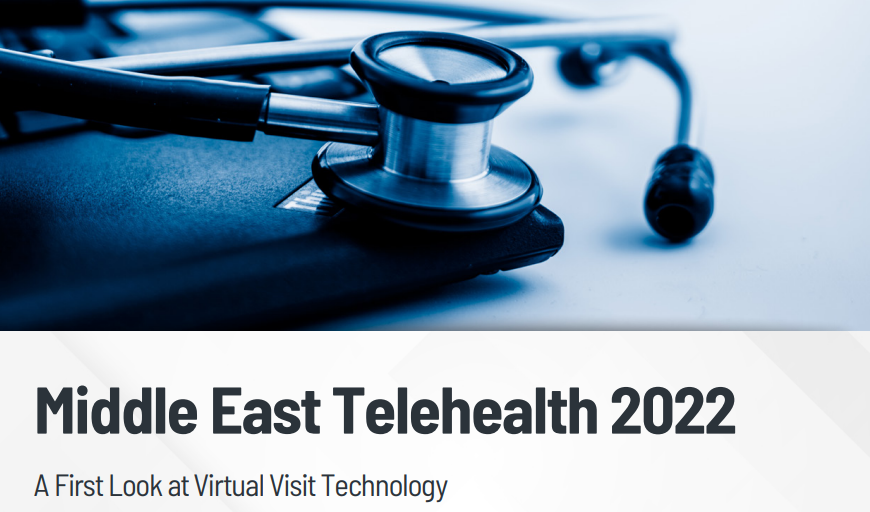 What You Should Know:
– The latest KLAS report examines how non-EMR-affiliated virtual visit solutions in the Middle East differ across key metrics (including product usability, implementation and training, and vendor partnership) and also summarizes common EMR vendors and their approaches to virtual visits.
– KLAS reports high satisfaction with their virtual visit technology (either virtual care or video conferencing platforms), though specifics of the customer experience do vary across vendors in the Middle East.
Pioneering Virtual Visit Technology
At the onset of the COVID-19 pandemic, provider organizations around the world adopted telehealth technology or greatly expanded its use seemingly overnight in order to keep patients and healthcare staff safe while still in communication. Since then, virtual visits have become a mainstay in the Middle East, as in other regions.
The solutions measured in this report fall in two categories:
1. Virtual care platforms: Typically healthcare-focused; enable multiple visit types and healthcare workflows, such as virtual waiting rooms, patient check-in, and scheduling. May include physician network services and proprietary equipment.
2. Video conferencing platforms: Often cross-industry; offer basic healthcare workflows. Sometimes used for general business functions, though customer satisfaction data is for clinical use cases only.
Distinguished High-Performing Vendors
All measured vendors perform highly, and customers feel the solutions meet their basic needs for virtual visits. Okadoc receives the top overall score due to their strong partnership and collaboration. The product is differentiated by healthcare-specific functionality and integration; respondents report significant reductions in no-show rates thanks to automated notifications.
Based on KLAS' research last year during the pandemic, Microsoft Teams was the most broadly used telehealth solution in the Middle East, partially because many organizations already had Microsoft licenses. The video conferencing platform is set apart by its high quality and reliability; customers emphasize that the simple setup, easy EMR integration, and strong clinician and patient usability make Teams easy to adopt and give it longevity.
Insights into Performance: Neev Tech Labs and Zoom
Neev Tech Labs is relatively new to the market; KLAS interviewed three respondents, who represent all the vendor's live customers in the UAE at the time of data collection. The limited number of respondents report a high level of responsiveness and collaboration, stating that the vendor provides good relationships and actively works to meet the shifting needs of their small client base. Through their virtual care platform, Neev Tech Labs offers healthcare-specific features, such as online bookings and screening questionnaires.
In contrast, customers of Zoom rate the product's quality high. Zoom primarily offers tried-and-true video conferencing capabilities with some additional functionality, like waiting rooms. At the start of the pandemic, customers were able to quickly adopt the Zoom platform due to its strong usability and users' familiarity with it. Despite this, Zoom has already been replaced by some customers who felt the vendor didn't offer the desired level of EMR integration. Respondents additionally note that training is weak.
The Role of EMR Vendors in Virtual Visits
Because EMR vendors did not have virtual visit technology readily available at the start of the pandemic, there was a high uptake of third- party solutions. However, many EMR vendors have now developed their own virtual care offerings, providing healthcare organizations with more options. In 2021, KLAS published a report on global telehealth trends; in that research, over 25% of organizations in the Middle East were using or considering using a solution from their EMR vendor.
Regarding the four vendors measured in this report, all respondents in the Middle East say they would buy a non-EMR-affiliated virtual visit solution again if they were to remake their decision. Nonetheless, just over a quarter of respondents are either planning to replace their solution or considering a replacement as they look to the future. Most of these customers are looking at an EMR-centric virtual care platform or a solution that offers better integration. See below for the status of telehealth offerings from the vendors with the broadest EMR market share in the Middle East.