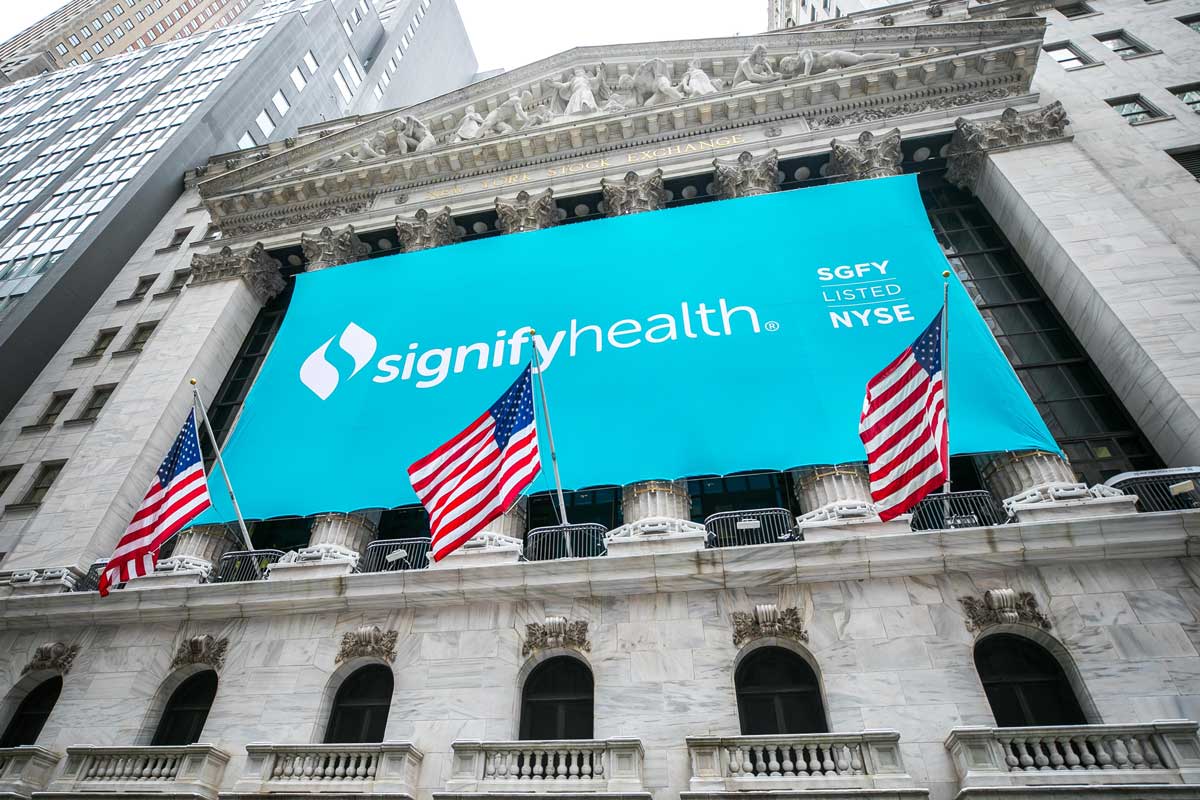 What You Should Know:
– Signify Health is exploring strategic alternatives including a sale, according to a Wall Street Journal report. Initial bids are due this coming week. Additional companies are also in acquisition discussions with Signfiy Health, and CVS could face competition from other managed-care providers and private-equity firms.
– The potential Signify acquisition has a market value of around $4.7 B after its shares rose on the news of a potential sale.
Leveraging Home-Health Services on a Larger Scale
For Woonsocket, R.I.-based CVS, which has a market value of $134 B, a deal would help fulfil its stated ambition to become an even bigger provider of medical services. The company has indicated it hopes to have a deal in place to help it do so by year-end. Wall Street has largely focused on CVS's efforts to add primary-care practices and doctors to its payroll, though executives have also discussed their ambitions to expand its in-home health presence.
CVS, parent of the eponymous drugstores and the Aetna health-insurance operation, previously eyed a deal for the parent of One Medical, people familiar with the matter said, before Amazon.com Inc. agreed to buy the primary-care clinic operator for about $3.9 B last month.
Signify uses analytics and technology to help health plans, employers, physician groups and health systems with in-home care. It also offers in-home health evaluations for Medicare Advantage and other government-run managed-care plans. At the close of its deal this year to buy Caravan Health Inc., Signify said it supported roughly $10 B in total medical spending.
Signify went public in February 2021. Even after rallying recently, the shares, which closed Friday at $19.87, are below their $24 IPO price. In July, the company said it planned to wind down one of its units after changes to a government-payment model and focus on more-profitable businesses.
New York-based private-equity firm New Mountain Capital is an investor in Signify after first backing it in 2017. The firm is well-versed in the sector, having sold healthcare payments firm Equian LLC to UnitedHealth Group Inc. for about $3.2 B in 2019.