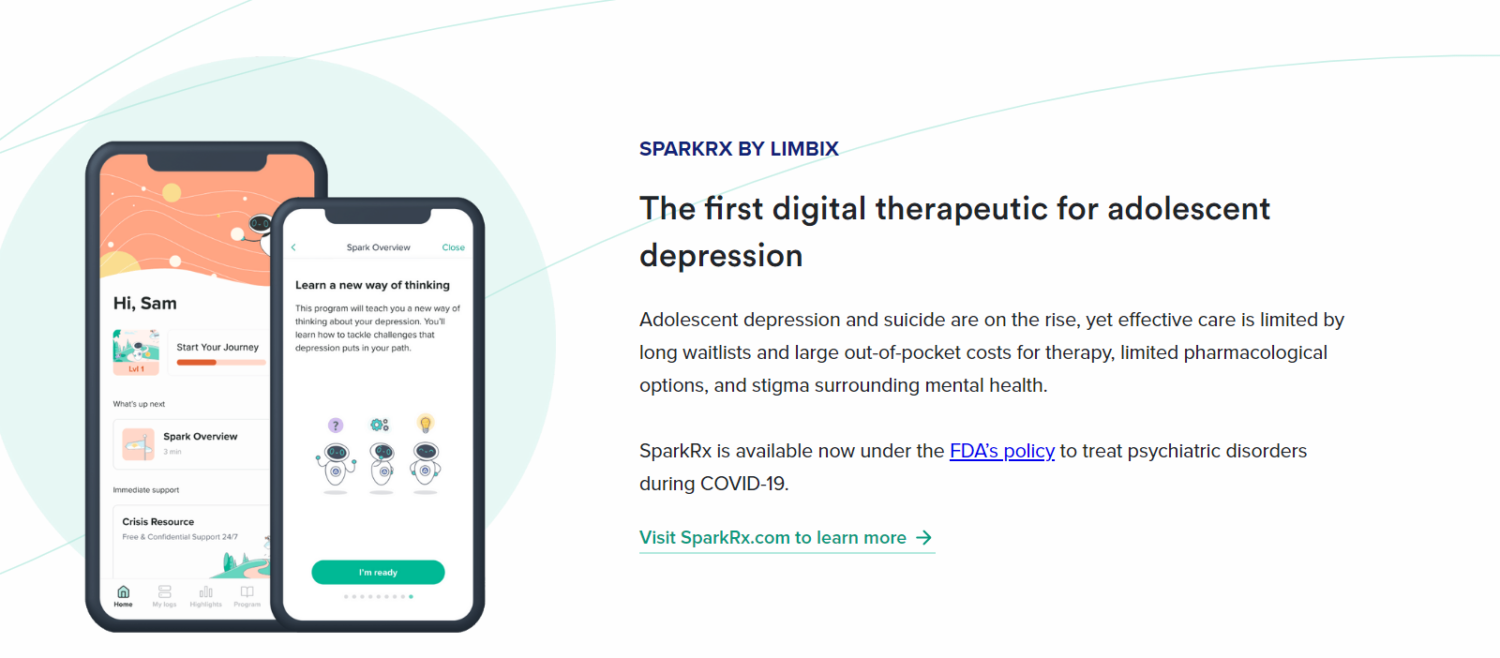 What You Should Know:
– Limbix has announced today a partnership with Children's Hospital of Los Angeles (CHLA) for a research study to evaluate SparkRx, an adjunct treatment for adolescents with symptoms of depression, in specialty medical care settings.
– SparkRx is a self-guided, cognitive behavioral therapy (CBT)-based digital therapeutic intervention for adolescents, aged 13-22 years old. Research indicates that CBT is an effective treatment option for depression in adolescents.
Using Evidence-Based and Engaging Programs to Increase Access to CBT
Limbix and CHLA are testing SparkRx's feasibility and efficacy among adolescents with elevated depressive symptoms that are being treated in the Cardiology and Gastroenterology programs at CHLA. Teens that have chronic medical conditions, such as cardiovascular and gastrointestinal diseases, are often at higher risk for depression. Finding behavioral health care can be difficult and when left untreated, symptoms of depression can worsen other health conditions. SparkRx is a digital therapeutic intended to provide a neurobehavioral intervention (Cognitive Behavioral Therapy – Behavioral Activation) in patients 13 to 22 years of age as adjunct treatment for symptoms of depression.
"At Limbix, we are committed to building digital therapeutics that are easily accessible to patients and give providers a safe and effective treatment option," said Aarthi Padmanabhan, PhD, Chief Research Officer at Limbix and Co-Principal Investigator of the study. "We are especially excited to partner with Children's Hospital of Los Angeles to run this research study in specialty care settings to better understand the mental health needs of this patient population."
Eligible study participants complete interactive activities within the digital therapeutic intervention that are designed to help them learn the relationship between mood and behavior, identify activities that can help them feel better, and give them a sense of accomplishment. The goal of the study is to understand if these adolescents find SparkRx to be a convenient treatment option, if it can reduce the symptoms of depression in adolescents with chronic medical conditions, and to collect feedback on the participants' experience using SparkRx.
‍