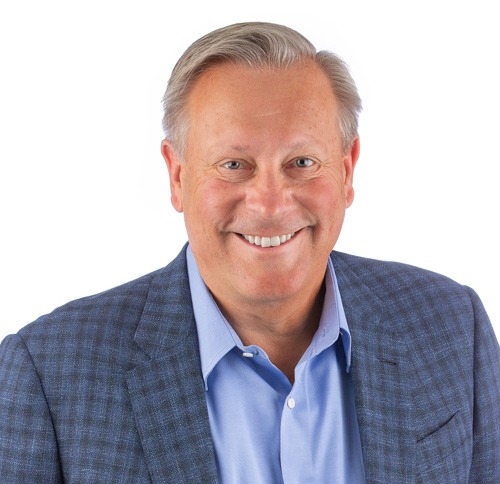 As a result of the COVID-19 pandemic, more healthcare consumers than ever before have begun to engage digitally with their healthcare providers rather than seek in-person treatment and care options. A survey recently released by software company Redpoint Global found that 65 percent of consumers reported using telehealth during the pandemic, with 34 percent of those respondents indicating they will continue to do so as the pandemic winds down. 
In this context, it's no surprise that digital impressions matter more than ever. 28 percent of healthcare consumers say they will switch or stop going to a healthcare provider because of a poor digital experience. Additionally, patients will not adopt digital health services if they are perceived as insecure. It is therefore critical that the first user point of contact – initiating the log-in sequence – is as frictionless as possible, while also being secure. Biometrics addresses both elements.  
Biometrics: An Overview 
Biometric authentication can be made simple – it's the process of recognizing and authenticating an individual based on face print, iris scan, fingerprint or voice. Many believe it represents the next frontier in healthcare authentication because of the many potential benefits. Most importantly, it speeds and facilitates in-person onboarding by enabling patients to be recognized quickly upon arrival at a physical healthcare services location instead of going through reams of registration papers. As you might imagine, this can have immense benefits in an emergency setting. 
Embracing biometrics and the digital model, there are several benefits that make biometric security an attractive option. The first benefit is simplified consistent onboarding in a digital context. For example, a claimed identity can be verified through document validation. From there, the process of enrolling patients using biometrics (for example, providing a selfie to ensure the face matches that of the document on file) is simple and seamless. The initial enrollment process enables patients to enjoy secure and convenient access to healthcare portals, mobile apps, secure messaging platforms and other telehealth services, all while granting the peace of mind that their data is secure. 
Additionally, biometrics integrates seamlessly with electronic health records (EHRs), thus empowering patients to log in securely and manage their own EHRs directly. As biometric adoption increases in healthcare, another advantage will be the ability to match patient records more accurately. Currently, healthcare facilities fail to match and link records for the same patient about half the time. For example, if a record listing an allergy is not linked to another record on the same patient, harm can occur. Facial scans can virtually approach 100 percent accuracy in determining that multiple records are in fact for the same individual and should be linked and at the same time flag potential differences. 
Obstacles to Adoption 
Despite all these benefits, to date, biometrics have not been widely adopted in the healthcare industry. While there are several concerns, there are ways to directly address each to ensure a simpler and more seamless adoption. 
The first and most concern relates to privacy, security, and data governance. Many industries considering implementing biometric security measures have voiced concerns about the privacy and data security issues involved in capturing and storing impressions of faces, eyes, voices, and fingerprints. Not surprisingly, these same concerns are often voiced by healthcare consumers. Healthcare institutions must ensure patients are given the clear choice of opting in or out of biometric security measures; ensure biometric data is protected in accordance with HIPAA guidelines; and remain transparent about where patient biometric data is stored and judicious in who has access to it. 
There are also interoperability concerns; as more healthcare systems choose to implement biometric security options for patients, different healthcare systems' biometrics systems must be able to interact. Doctors and nurses at the point of care don't want any interoperability issues standing between them and providing quick and comprehensive care.  
Finally, there could be equity concerns surrounding biometrics, where some biometric solutions may be more accurate in distinguishing and recognizing the faces of Caucasians, and not as good with minorities. This has the potential to exacerbate the healthcare quality divide separating minorities and non-minorities. Fortunately, some of today's facial matching algorithms are trained using the most diverse data sets in the world and are able to distinguish individuals belonging to minority groups and ethnicities with an accuracy rate greater than 99 percent. And as always anomalies can be addressed through human intervention and corrective actions. 
The safety, security, and convenience biometrics offer for healthcare authentication are unmatched, even in light of the issues discussed above. The good news is that other industries have found ways to design and implement biometric solutions very effectively – and while no other industry is an exact match for healthcare, there are valuable lessons to be gleaned. Ultimately, biometric technology has the potential to be a key element in ushering the healthcare industry into a new age, both for patients and providers seeking simple, secure ways to authenticate patients and deliver care. 
---
About Robert Eckel
As President and CEO of Aware, Inc., Bob is responsible for the Strategic direction, growth and operations of a leading recognized Global supplier of Biometric Solutions and Services for government and commercial customers and industry partners.