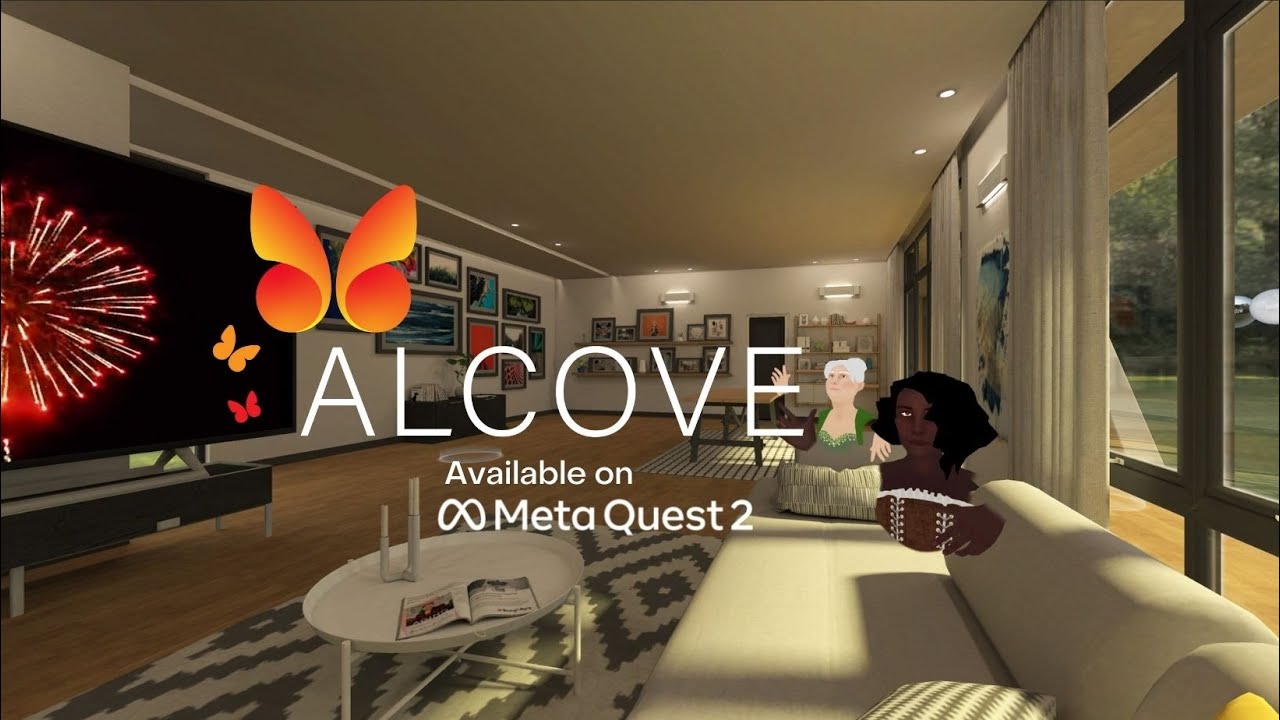 What You Should Know:
– Rendever, the company pioneering the future of aging through VR acquires AARP's Alcove, a popular consumer VR platform publicly available to families at home through their own VR headsets.
– The Rendever team has been co-developing Alcove with AARP since 2020. By bringing Alcove in-house, Rendever is amplifying its reach through an integrated ecosystem of products that enable a better aging experience for seniors worldwide, regardless of where they live.
Alcove: VR Social App for Families
Social isolation is an increasing health concern, no matter where you choose to age. Studies have found that isolation and loneliness are worse for health than obesity or smoking, especially if you're over 50. The health risks of prolonged isolation are equivalent to smoking 15 cigarettes a day.
Alcove is here to address that for people who are aging at home. Alcove bridges the physical distance between family members and empowers people to experience new places and things they wouldn't otherwise be able to because of the constraints that often come with aging. Alcove is the first family-oriented virtual reality app filled with endless experiences to discover and explore, it's a place to connect with loved ones all over the world. Alcove features games, world travel, media, customization, relaxation, and adventure.
"With Alcove, anybody can get a taste of the Rendever experience from the comfort of their home, downloaded at a moment's notice through the Quest store. Creating Alcove with AARP allowed us to bring more joy to the world's aging population, and we're excited to carry on that mission even more hands-on," said Rendever CEO and Cofounder Kyle Rand. "It's clear that the future of aging relies on purposeful technology, and we see Alcove as a critical extension of the exciting future we're building. A well-designed metaverse strengthens relationships, builds communities, and gives us the means to immerse ourselves in new experiences. The opportunities Alcove presents to families at home are limitless, and we can't wait to start delivering – the roadmap we have planned is thrilling."
Partnership with UCHealth
As part of the acquisition, Rendever will be working together with brands in Alcove to elevate the aging experience. UCHealth is among the first joining the effort to ease accessibility and enhance health and wellness options for aging adults, and users can expect to see new branded experiences coming throughout 2023.