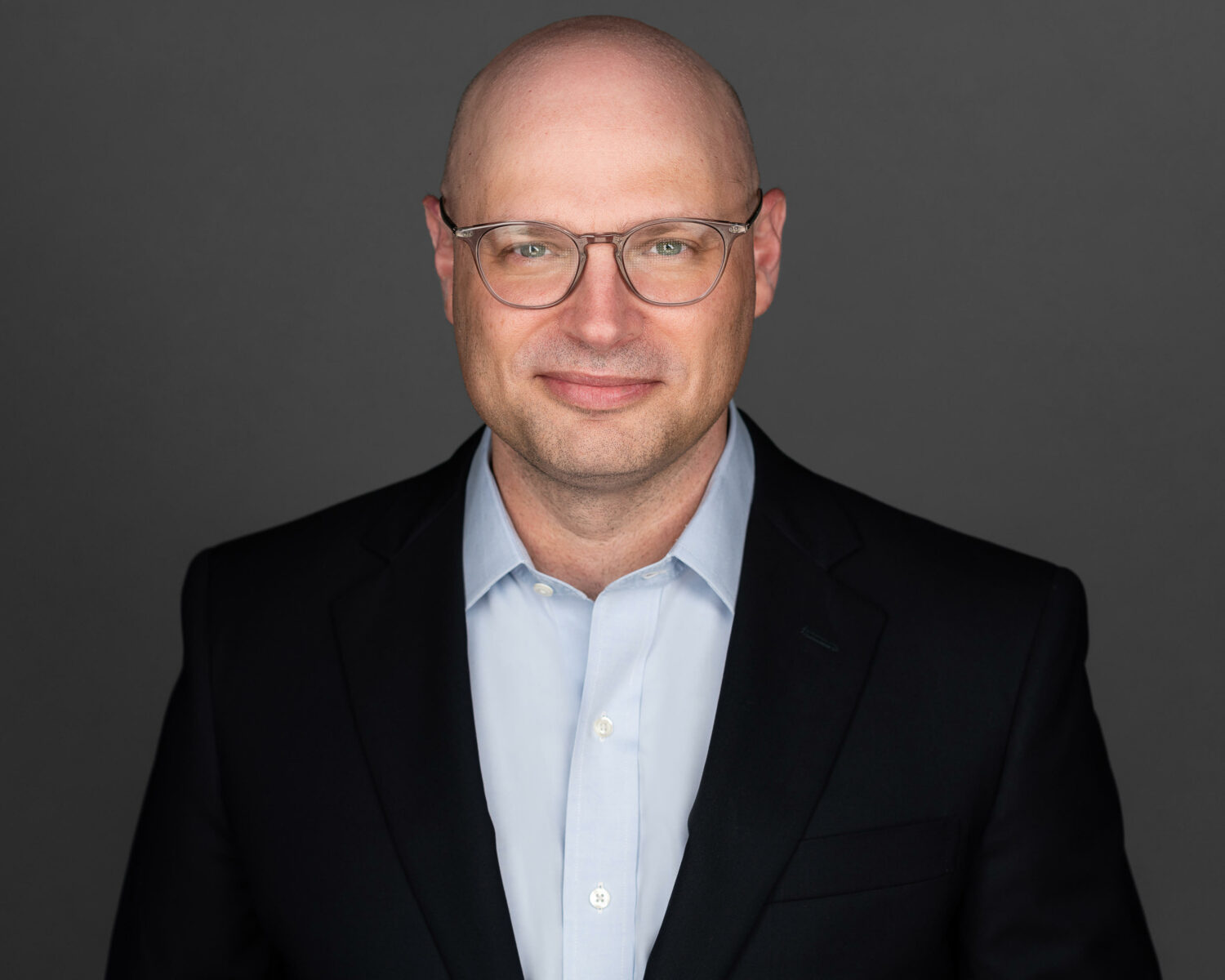 Jon Bloom, MD, CEO and Co-founder of Podimetrics
From a digital health perspective, 2022 was a reset year for many and a serious reality check. We went from sky high growth to the sky is falling, and in 2023 I think this market correction movement will continue forward. To me, the biggest surprise of 2022 was that despite the market tanking, digital health companies continued to truck forward with huge deals. This includes massive acquisitions like Amazon and OneMedical, as well as deals like CVS Health and Signify.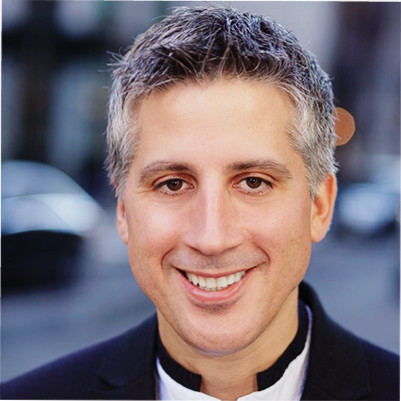 Oliver Kharraz, CEO & Founder, Zocdoc
Big tech will make noise, not real change, with their forays into fixing healthcare. Big tech companies have not worked to improve healthcare from the inside out. Instead, they've endeavored to make money via their respective core businesses: Apple aims to drive hardware adoption (Apple Watch), Google tried to tackle big data applied to clinical questions (Verily), and Amazon has worked to leverage its supply chain strengths (Pillpack). This does not solve the problem at the root of the poor American healthcare experience: a uniquely disconnected ecosystem that fails patients and providers. Changing this system involves building the connective tissue to make disparate systems work together, and that's a long, hard, and slow road. It's also not a road big tech companies are set up to travel. Focused on growing their market caps, they continually aim to leverage their core competencies to expand their business into new areas. The $4T healthcare industry is a prime and seemingly lucrative target for this expansion, whether their core competencies are relevant to healthcare or not.  As a result, big tech will not make traction against improving the systemic issues that plague the healthcare system in 2023.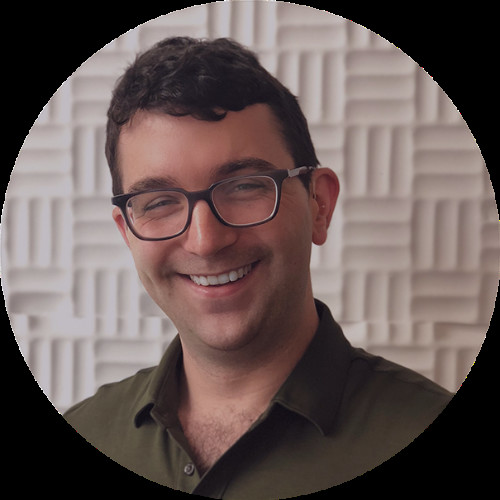 Nate Fox, co-founder and CTO, Ribbon Health
Racial Bias in AI Algorithms: Since AI is frequently used in healthcare, it needs to be used with a code of ethics to prevent bias. Patients prefer familiarity and personalized care, and research shows this can lead them to choose a provider of the same race or ethnic background. Machine learning models can help extract provider data to give patients the full scope of available providers out there and their specialties, location, and more, but what we shouldn't do is program an algorithm to predict or assume race. A human component is needed in these AI programs to make sure the system is not guessing a provider's race based on their name due to inherent bias. If you want to use AI without bias, you need to have a human oversee its operations.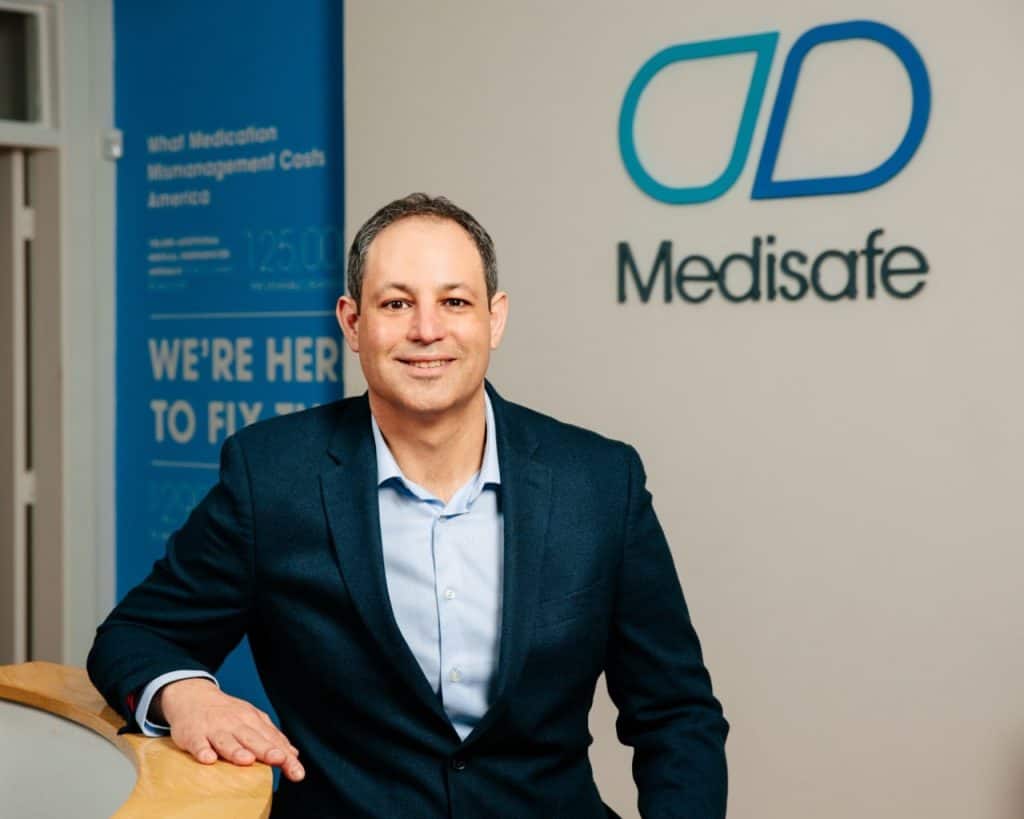 Omri Shor is the founder and CEO of Medisafe
Incorporating digital health early: I believe that incorporating digital health tools earlier in the prescription process and combining digital with traditional medication therapy will increase in 2023. As more digital medication management solutions gain FDA approval, there is an increased opportunity to integrate digital support as part of the medication process and reduce medication abandon rates.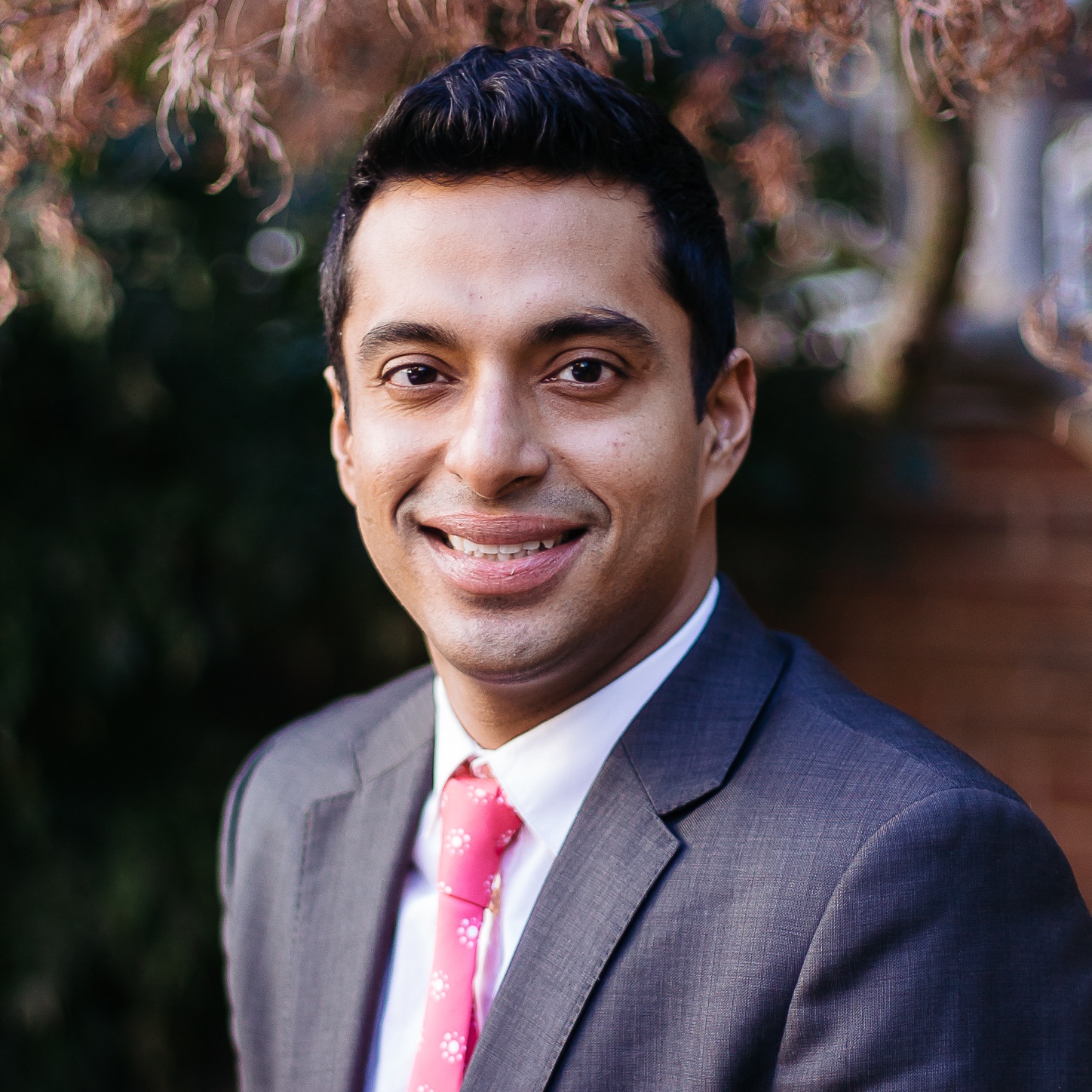 Anish Sebastion, CEO and Co-founder of Babyscripts
Walmart, CVS, Optum, Amazon, and others have made headlines this year with a series of acquisitions and partnerships that promise to disrupt traditional healthcare models. These players are honing in on at-home medical services and primary care, extending their reach deeper into the care continuum and blurring the lines between who owns what part of the space.
These players have a wealth of consumer data at their disposal, and those in the retail space have existing locations in some of the most vulnerable areas of the country in terms of access to care (in 2017, 90 percent of Americans lived within 10 miles of a Walmart compared to 82 percent who lived the same distance from a hospital). Existing infrastructure also positions Big Retail to partner on social determinants of health risks, such as food insecurity, giving them an edge on traditional providers.
These new offerings threaten to siphon younger, healthier patients from health systems, putting increased pressure on hospitals to integrate at-home care models and own the digital front door. While health systems will continue to capture the majority of condition-specific and specialty care; ownership of primary care, insurance services, and ancillary care (lab/imaging/pharmacy) are at the center of a contentious battle.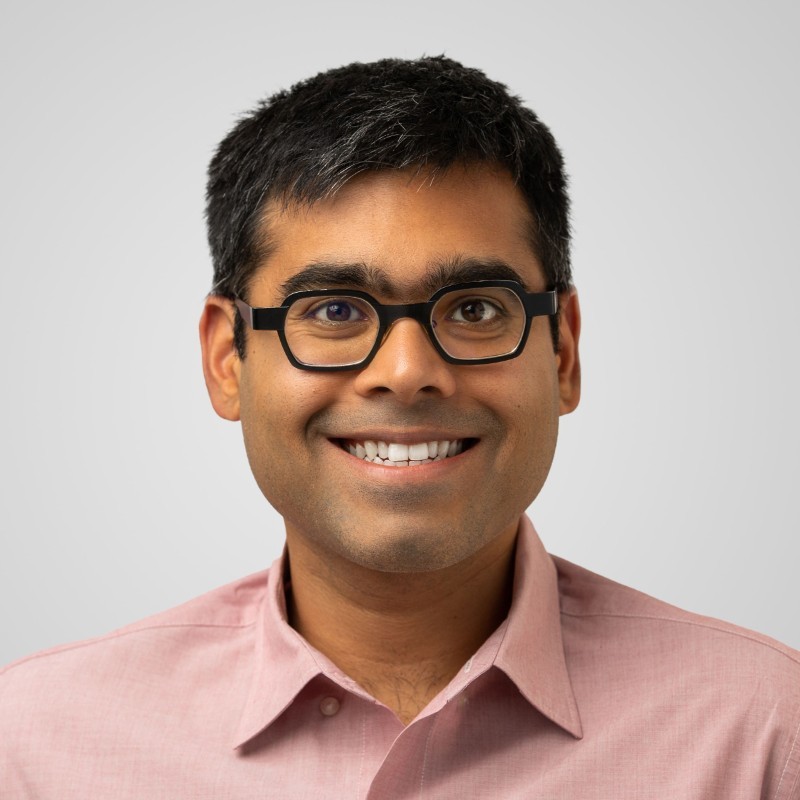 Ankit Gupta, CEO/Founder of Bicycle Health
Flight for quality investors: Digital health startups banked a record-breaking $29.1B in 2021. With the market downturns we've seen in 2022, that trend will shift. Digital health companies that can't demonstrate momentum in terms of growth, engagement or evidence-based clinical outcomes will struggle to find funding in 2023. Investors are going to be looking for good outcomes, good economics, and a path to profitability.
Veda co-founders, Meghan Gaffney and Dr. Bob Lindner
Blockchain will continue to be "buzzword" across the industry: Over the past few years, we've seen blockchain begin to touch almost every industry – healthcare's no exception. Looking ahead, we'll continue to see blockchain trending as it's implemented across the healthcare ecosystem. While we've all likely heard of blockchain technology's potential to transform healthcare by putting the patient at the center the experience, we should evaluate if it's actually worth the hype and if it's able to solve the problems its being advertised for.
Justin Norden, MD, Partner at GSR Ventures
In 2023, we will see accelerated adoption of digital heath companies who are using AI to ease provider burnout and shortages. As health systems are running tighter budgets in 2023, the startups that are demonstrating the return on investment (ROI) of automation will see systems move faster to partner.
Yossi Bahagon, Chairman of Sweetch
Innovating and Integrating Wearables: We should anticipate more inter-device integration and a greater variety of devices including continuous glucose monitors (CGM), insulin pumps, and hybrid closed loop systems being introduced to the markets. This will lead to advances in comfort, convenience, durability, and user-experience.
Robin Shah, Thyme Care CEO and Co-Founder
We anticipate a continued shift in the digital health ecosystem towards personalized, disease-specific care that prioritizes support throughout all facets of treatment. The trend is clear: chronic care patients and their families want a care team that supports them through every step of the process, including sourcing and explaining viable options, as well as a consistent care team well-versed on a patient's given case. The digital health industry is rising to the occasion, with value-based cancer care  at the forefront, as we will see at HLTH 2022. As this trend continues, companies will face the challenge of creating comprehensive support through all facets of the patients' journey to health and doing so in a cost-effective manner.
Greg Mayes, President and CEO at Reunion Neuroscience
2023 could bring the first regulatory approval for a medicine for mental health using a psychedelic backbone.  This is incredibly exciting and great news for the hundreds of millions of people that are negatively impacted by the ongoing mental health crisis in our society.  Moreover, the achievement of this milestone will validate the need for further investment in psychedelics in additional indications where the unmet medical need remains huge.
Maneesh Jain, CEO and co-founder of Mirvie
Desire for personalized, proactive and preventive care in pregnancy will rise: In 2023, expecting parents will demand the same personalized care that they receive in other areas of their healthcare in their pregnancy journeys. As such, pregnancy health must start transforming from one-size-fits-none to right-sized care for every mom to begin addressing untenable trends of rising blood-pressure disorders like preeclampsia and increases in preventable pregnancy-related deaths in the United States. Breakthroughs like predictive technology driven by biological insights to foresee complications further down the road in a pregnancy will continue to advance, enabling a new future of personalized and preventive pregnancy care.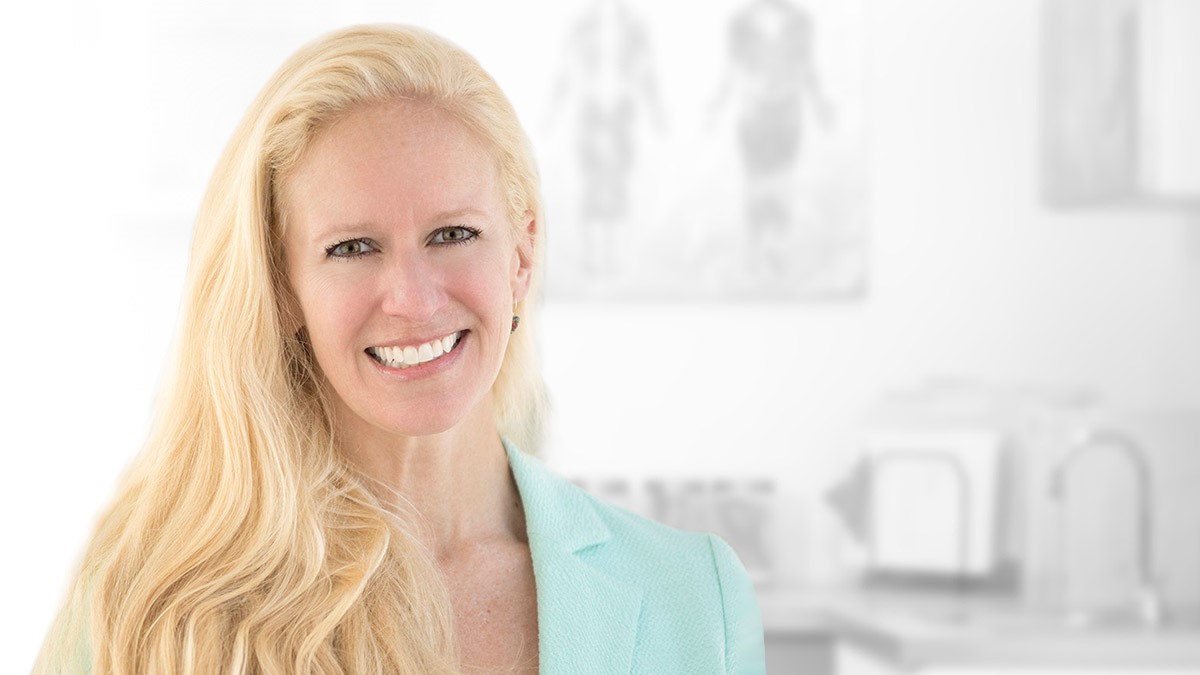 Dr. Adrienne Boissy Chief Medical Officer at Qualtrics and Staff Neurologist at the Cleveland Clinic
Transformative organizations will bake empathy into leadership and operations: 47% of healthcare workers plan to leave the industry within the next two years. Not to overstate the obvious, but this is a heartbreaking number we have never seen before. For years, studies have shown us exhaustion, lack of value alignment in the workplace, and rising mental health concerns are plaguing our caregivers. And, patients and families are seemingly more frustrated themselves – often directed at people doing their best. Surprisingly then, for the first time in years, we are hearing patient experience and communication training programs are defunded, experience leaders – and many others – are leaving their roles, and experience efforts are still fighting to be relevant and resourced. In the year ahead, experience programs – and empathy at scale – are alarmingly at risk as budgets shrink and many experience leaders are pushing the rock uphill with small teams, lack of current and future investment, and their tanks on empty.
If we continue to think about patient experience programs as doing what is required from a regulatory standpoint, we miss the enormous opportunity to understand how empathy and the human experience have a role in every single part of the organization. As with any transformation, it will require courage and creativity. Obvious additional spaces for experience work are in caring for our own people and connecting patient and employee experience more holistically, but also less obvious, more operational places like contact centers to drive access and growth, safety processes like RCAs, and revenue cycle to drive efficiency and dollars.
Rather than limiting patient experience efforts, now is the time for the industry to step up and fully support its people by ingraining empathy into broader healthcare operations, caregiver culture, and actual transformation. Whether digital or human, a commitment to empathy and compassion will connect the dots across an organization, by listening to pain points and joy in the moment in all channels, deeply understanding the emotions and values of patients and employees and then honoring them by acting on what we hear with processes that work, feel intuitive, and even delight. Experience leaders can't do it alone – 2023 can and should be the year healthcare invests in empathy at scale.
Sandeep Shah, CEO and Founder of Skyscape
Healthcare services will be beholden to "consumerization," or consumer demands for a more connected, transparent patient experience. Millennials and Gen Zers today have lived digitally-connected lives, and most consumer services have already catered to digital demands – whether that's ordering grocery delivery, shopping online without visiting the store, or purchasing a car to be delivered. The healthcare industry is next, as providers must build relationships with their consumers.
I expect a more patient-friendly experience, incorporating trends such as online scheduling and onboarding to create more efficient in-person visits, automated post-visit follow ups, and better incorporating remote care into the experience, and even direct patient communication with providers to build trust.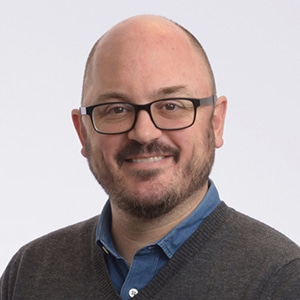 Chris Bumgardner, Chief Technology Officer at 100Plus
The COVID-19 pandemic accelerated the adoption of digital health and virtual care, and now moving forward into 2023, we will continue to see consumerism in healthcare at the forefront of the health tech evolution. Patients now have more options for how and where they access care, and they will continue to seek a more personalized healthcare experience. Healthcare organizations will be pushed to leverage technology that can be incorporated into their patients' daily lives. And as a result, there will be continued growth in the adoption of connected health technologies such as AI-virtual health assistants, remote patient monitoring and wearables that allow this type of personalization of the health experience while also delivering a more proactive approach to care management.  
Julie Stegman, Vice President, Nursing Segment of Health Learning, Research & Practice  at Wolters Kluwer
Nursing education goes to the metaverse: Over the last decade, technology has fundamentally transformed nursing education. Post-pandemic, experiential learning remains an integral part of educating new nurses, whether delivered online, in the classroom, in the simulation lab, or taking a hybrid approach.  No matter the setting, leveraging virtual simulation, and adaptive learning are critical to engage students and help them build clinical judgment and ensure they are prepared for practice. In 2023, nursing education continues to be a leader in innovation, leaping forward by embracing the metaverse and leveraging virtual reality.  Virtual reality creates new, immersive learning opportunities so students can enhance their clinical education by practicing skills, working in teams and gaining exposure to the fuller and more complex caseloads that nurses manage in real life, better preparing new nurses for the demands of real-world clinical practice even when they don't have physical access to clinical practice settings.
Kuldeep Jiwani, SVP of Data Science at HiLabs
Going into 2023, we can expect to see AI used more frequently to discover the hidden potential of dirty data in healthcare. Health plans will deprioritize manual data entry and switch to ML-based techniques, which are cost effective, faster to implement and easier to manage. Where the algorithm learns context from the data itself, one just needs to feed it with large historical data to auto-discover the context. Specifically, AI will be used to solve for use cases like detecting:
– Data quality issues in clinical data: This can help in maintaining better monitoring of care provided to patients
– Misattributions in value-based care programs: This can ensure patients get attributed to the right providers
– Overpayments in claims processing: This can ensure both providers and payers are fairly compensated
– Inaccuracies in provider directory data: This can prevent surprise billing for patients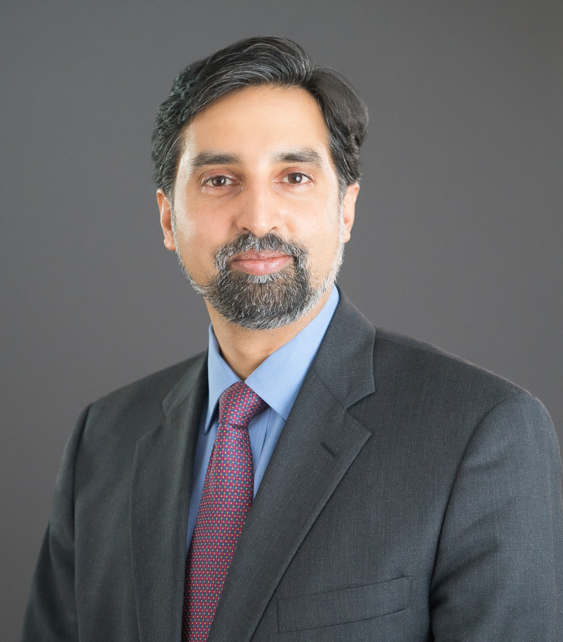 Vikram Savkar, Senior Vice President & General Manager, Medicine Segment of Health Learning, Research & Practice at Wolters Kluwer
Open medicine to come of age: Growing interest in open access as well as preprints in the medical arena, in part due to support from both the Centers for Disease Control and Prevention (CDC) and the White House's Office of Science and Technology Policy (OSTP), has pushed the publishing side of the Open Medicine movement into the forefront in recent years.  But other global concerns – including reduction in global and local health disparities, the push towards personalized medicine, renewed focus on global health in the post-pandemic era, and the effort to more broadly distribute funding for medical research – will ensure that the conversation around Open Medicine will broaden in 2023 to become a more all-encompassing and compelling vision for global well-being.  The need for openness, dialogue, accelerated innovation, and global collaboration demonstrated by the pandemic will make Open Medicine a key topic in any conversation around society being better prepared for future threats.
Stacey Rivkin, Vice President, Client Solutions, H1
Healthcare influencers won't leave the (Twitter) nest, but will spread their wings. Despite the threats that influencers (including healthcare opinion leaders) will leave the flock amid Twitter's ongoing turmoil, the reality is that they will continue to use the platform to share and amplify their messages. Still, we'll see practitioners spread their wings as they become more digitally savvy and comfortable creating digital content (think: dermatologists sharing stories on Instagram, or pediatricians creating YouTube shorts).
Evangelos Hytopoulos, Sr. Director of data science at iRhythm
There is no doubt that AI has become mainstream in many areas. In medicine, AI approaches are currently both developed and deployed at a rapid rate, fueled by the dearth of data that already exist from different modalities (genetic, genomic, images, EHR, etc.), as well as the continuous streams of data that are provided by wearables.
The majority of models today are based on supervised learning, where labels are combined with measurements to teach an algorithm to predict unseen data. However, it takes a lot of effort to create a labeled data set and as a result, usually only a subset of the data can be labeled – thus limiting the learning capacity of the current models.
In upcoming years, we can expect to see AI approaches that are based on the use of self-supervised and generative AI algorithms in order to facilitate the incorporation of a larger volume of data in model training.
Supervised learning is capable of learning important features of the underlying measurements that are a richer representation of the data. The advantage of generative algorithms is the creation of synthetic data – labels coming from a different signal domain and the important features are learned from the domain of interest. In both cases, proper validation will be required to prove the validity of the algorithms and the lack of any bias in its predictions.
Mifan Careem, Vice President – Solutions Architecture and Head of Healthcare Practice at WSO2
Fostering Healthcare Innovation in Wearable Devices: From fitness bands to smart watches, consumers are increasingly turning to wearable devices to track key health measures. At the same time, employers and health insurance organizations see these devices as one way to improve health among staff and members and reduce program costs. This presents a tremendous opportunity for innovation in the healthcare industry, but too often the scope of information is limited by the inability to share data with them. This is because the healthcare data is locked up in a variety of healthcare systems using different formats and standards. In 2023, we need to see the industry move toward using APIs, ideally in the Fast Healthcare Interoperability (FHIR) format, as an intermediate layer for exchanging electronic health records. In this way, data can be readily and securely provided to stakeholders, such as third-party organizations, internal or external developers, and other apps or systems, in order to deliver new, meaningful, and more personalized digital healthcare apps to consumers with wearable devices.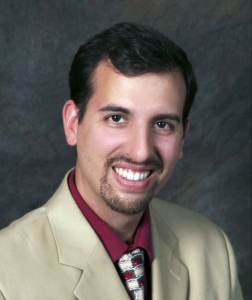 Dr. Roger Seheult, MD, Medical Advisor to On/Go
I predict that bringing rapid patient care directly to people at their homes – what some are calling "direct-to-patient healthcare" – will see increased adoption in 2023 as the health industry prioritizes new, affordable, easily accessible solutions. In the olden days, before hospitals and doctors' offices were commonplace, most people were treated by doctors who made house calls. Everything old is new again, and 21st-century house calls across the entire treatment journey from diagnostics to telemedicine to treatment will become more commonplace.