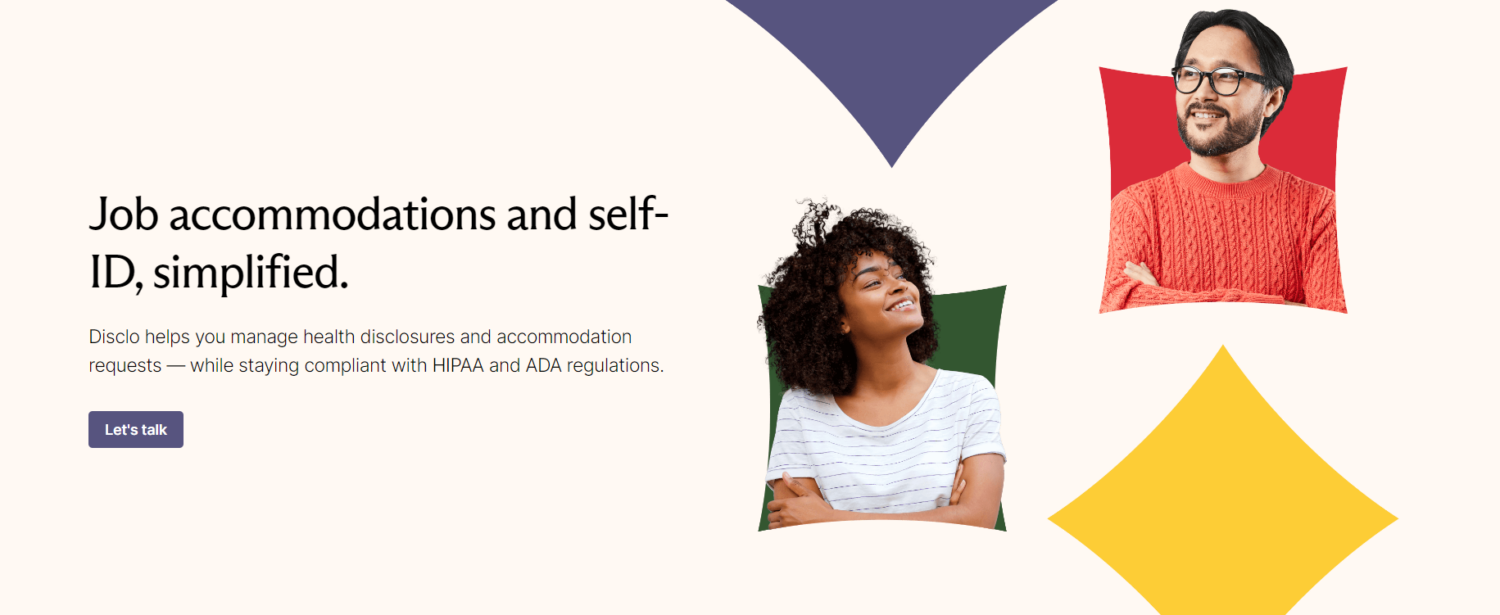 What You Should Know:
Today, Disclo announced a $5M seed round led by General Catalyst to help employers maintain compliance by tracking, managing, and reporting on health disclosure + accommodation requests in the workplace. 
– Disclo acts as a third-party verifier, authenticating that a disability is legitimate and that the appropriate accommodation is required, eliminating some of the tension inherent in the process of asking for accommodations. Additionally, their HIPAA- and SOC2-compliant platform is designed for maximum security, so employees can get the accommodations and protections they need to succeed at work safely and privately. 
Why It Matters
200+ million Americans live with a chronic illness or disability — that's over 70% of working-age adults — but only 3.2% of people disclose their disabilities to their employers. Their silence can lead to consequences for both employees and employers. Workers with disabilities and chronic illnesses are currently the largest minority group in the workforce, but to date, they haven't been served by any standard processes or platforms.