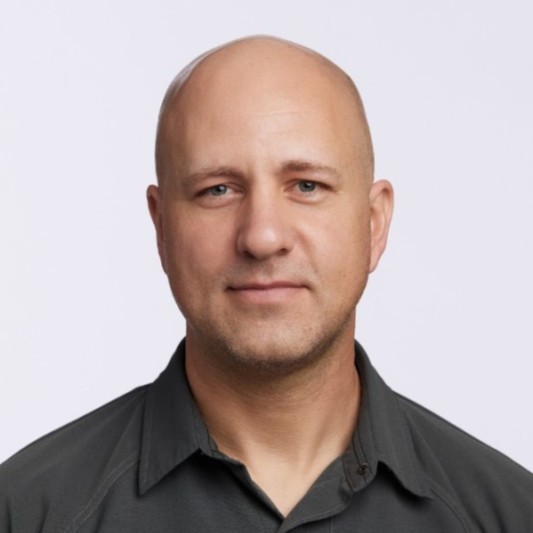 Rising inflation and a looming recession are causing small healthcare practices to tighten their belts and eliminate unnecessary costs. Still, too many healthcare leaders are divesting where it may end up hurting them in the long run: digital solutions. 
Digitization and automation can be a lifeline for healthcare practices. Staffing shortages and tedious and time-consuming tasks plague small healthcare businesses, and customers are turning to more modern and accessible practices for their care. During an economic downturn, it is imperative that these organizations retain patients and provide them with the best experience possible. As we approach the new year, prioritizing patient experience, improving staff workflows, and eliminating unnecessary costs are essential to the livelihood of any small healthcare practice. 
Prioritizing Patient Experience 
Many small healthcare organizations pride themselves on patient experience by hiring and training stuff to build meaningful connections with their customers. However, as a result of the pandemic, staffing shortages across all facets of the healthcare industry are negatively impacting patient experience and care. In a recent survey on patient experience, Weave found that 2 out of 3 small healthcare businesses claim they are short-staffed. With fewer staff and the same amount of work — if not more — patients often feel as though appointments are rushed, healthcare providers are overwhelmed, and patient-provider communication is inadequate. 
Patience experience must be the top priority for small healthcare practices as it can set them apart from larger healthcare providers. In order to deliver on that, healthcare leaders need to find long-term solutions to staffing shortages and excessive administrative work. Implementing digital solutions can be the best asset for these small clinics to stay competitive and continue to provide their patients with the best experience possible. 
Digitizing Outdated Systems and Investing in Modern Solutions 
Outdated processes and systems are frustrating customers, leading to fewer appointments and lower revenue. Incompatible software and paper intake forms can also create unnecessary administrative work for healthcare workers, who, in turn, must spend their time working on those tasks instead of providing quality interactions with patients. These tedious and time-consuming tasks are burdensome for healthcare professionals, but they can also damage the patient experience. While it might seem like a costly and time-consuming undertaking to revamp these systems, investing in digital solutions will not only keep customers happy, but help staff feel less bogged down with basic tasks like scheduling or sending appointment reminders. Hours spent calling patients and rearranging appointments or manually inputting intake forms represent a significant waste of time and money. 
Recent Weave research found that many providers saw a rise in cancellations during 2022. That's a business problem that, traditionally, many offices would manually call patients to solve. Empty appointments are a missed opportunity that software like a patient communication system can help automate to solve. Being able to text patients quickly enough to fill empty slots in the calendar has a direct impact on practice revenue. Just filling two to three canceled appointments can cover the cost of the average patient communication system every month in recaptured revenue. And, as a bonus, it provides a great patient experience for the person who is able to get in for treatment earlier than expected.
For some small practices, investing in new communication and patient engagement software can feel daunting given that they lack the cashflow of their larger competitors. However, in order to keep up with the demands of patients who are accustomed to getting appointment reminders or making payments via text, or filling out multiple forms from their phone before they get to the office, it's vital that healthcare leaders make patient communications as easy and intuitive as possible. The return on investment these solutions provide healthcare practices can be the difference between retaining patients and remaining open or closing their doors forever. 
Eliminating Unnecessary Costs 
Wasteful IT spending can be a detriment to small healthcare organizations. Using too many digital tools can cause businesses to overspend on multiple platforms that can perform the same functions. Ahead of an economic downturn, the consolidation of digital solutions will be a necessary action that healthcare leaders will have to take on to cut spending where they can. All-in-one platforms that can schedule appointments, automate messages to patients, collect payments, and digitize intake forms can help practices eliminate excessive spending. A patchwork of software platforms that are not well integrated can often cost more and create inefficiencies and frustration for office staff. 
Streamlining digital platforms will not only help healthcare leaders to save on IT spending, but it will also benefit their employees. Cutting down on the number of systems used in the workplace will help them to be more efficient, enabling them to handle all administrative duties on one platform versus having to work across multiple systems to manage each patient. Less time spent navigating these tedious systems provides healthcare workers with more time to focus on patient care. 
As patient demands evolve and challenging economic conditions are on the horizon, small healthcare practices need to welcome modern digital solutions. Healthcare leaders cannot prioritize the needs of patients nor can they compete with larger healthcare businesses if they do not implement software that caters to their customers. Investing in the right tools that can streamline administrative tasks and cut unnecessary costs will help small healthcare businesses to stay profitable as well as keep both their staff and patients happy. 
---
About Branden Neish, Chief Product Officer
As a growth-minded product leader, Branden has added significant value to businesses through product design, development, and transformation. Before joining Weave, Branden served in multiple leadership positions including CEO of Gear.com, CEO of Agemni, and VP of Product and Integrations at Progressive Leasing. In each of these roles, Branden focused on growing the business by building useful and innovative software products. Branden is a graduate of the School of Technology at Brigham Young University and has an MBA from Harvard Business School.