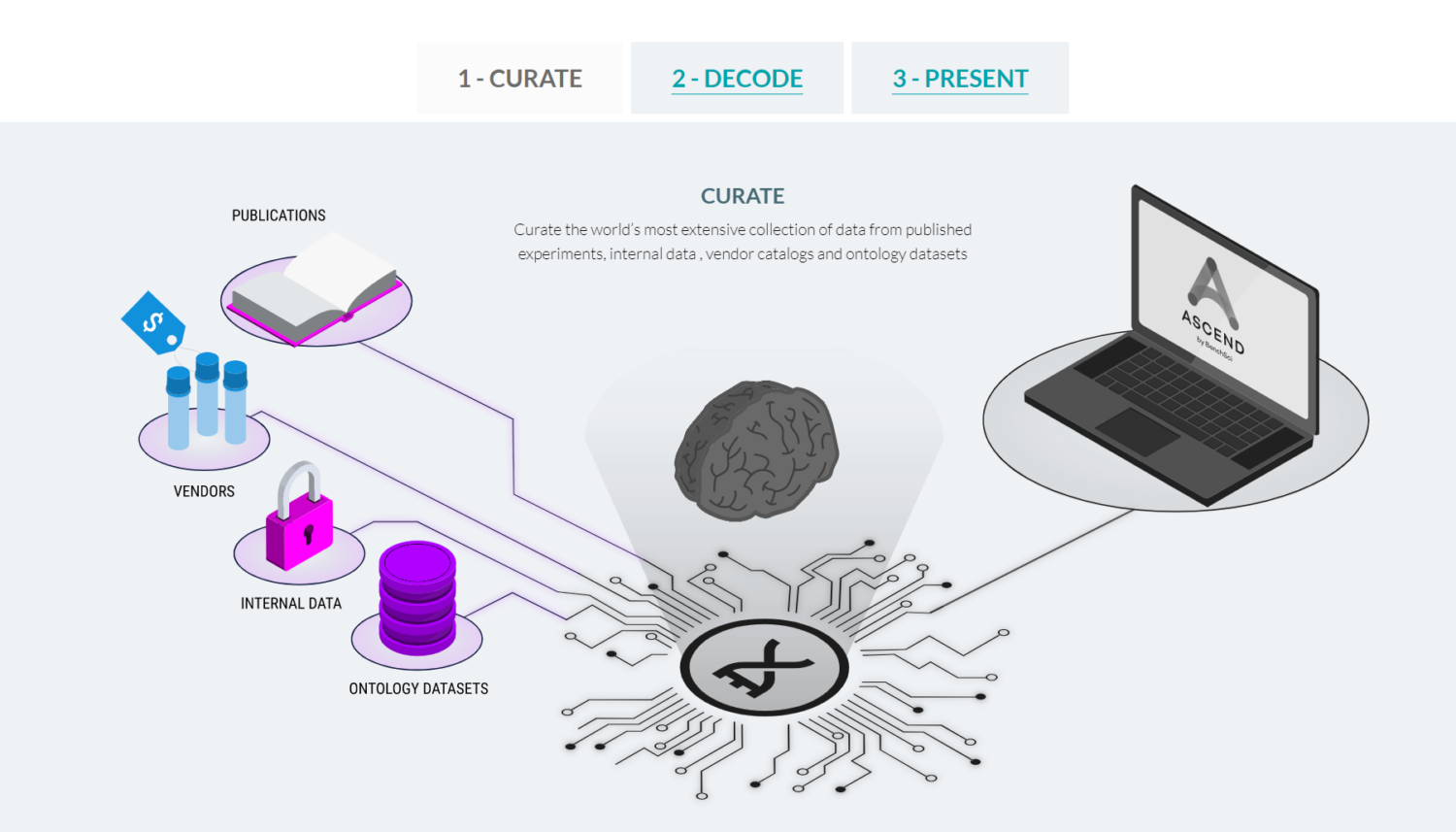 What You Should Know:
– BenchSci, a Canadian-based tech company and leader in AI solutions for drug discovery recently launches a Google-backed 'map' of biology research platform, ASCEND™ by BenchSci, to understand the underlying biology.
– The patented machine learning platform reads millions of published and previously hidden experiment external and internal data sources to create a map that allows scientists to more quickly (50% more) and accurately understand the biological feasibility of new or existing pursuits, and also how to most effectively test them. Two major pharmaceutical companies are currently beta testing it, putting them at the forefront of leveraging AI enterprise-wide to advance new medicines for patients most in need.
How ASCEND™ by BenchSci Works
ASCEND™ by BenchSci helps remove barriers that result in 98 percent of pharmaceutical research investment that fails to reach patients. The intuitive software platform empowers scientists to discover biological connections, dramatically reduce trial-and-error experimentation and uncover risks early to move the most promising projects forward faster. ASCEND harnesses BenchSci's proprietary machine learning technology that is trained by scientists to extract experimental evidence from internal and external sources. Using curated ontology datasets, it makes connections across experiment outcomes to create the first commercially available, unbiased and evidenced-based map of the underlying biology of disease.
The end-to-end enterprise-wide SaaS solution guides scientists at every stage of preclinical research by:
– Augmenting target selection, due diligence and hypothesis generation
– Developing optimal investigative approaches to test hypotheses and design experiments that yield definitive results and reduce trial-and-error
– Identify safety and efficacy risks to support successful IND (investigational new drug) submission and clinical translation
In addition to the data and evidence from over 15 million publications that are continuously updated, ASCEND also incorporates internal experiment data securely for each customer, yielding a powerful and proprietary view of the organization's unique biological insights from across its research history available only to them. This approach not only helps scientists understand the biological feasibility of new or existing pursuits, but also how to most effectively test them.
"At BenchSci, we share our partners' visions to help bring hope to patients faster. Our role in solving this enormous challenge is to develop and train technology that can change the world through the eyes and mind of scientists," explained Liran Belenzon, CEO and Co-Founder of the Canadian-based BenchSci. "It's not simply the proprietary AI that's revolutionary. What's remarkable about ASCEND is the unification of cutting-edge technology, a depth of experience in disease biology and our collaboration with leading pharmaceutical companies that has created the potential to advance the speed and success of better medicine to patients."