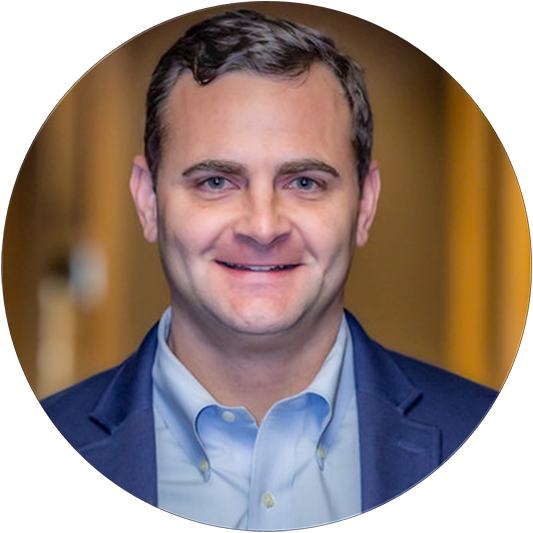 Although the healthcare industry has shown significant resilience, the byproduct of the pandemic has amplified staff stressors across all operational and clinical roles. In a study conducted in 2022, more than one-third (34%) of the participating registered nurses (RN) stated that it was likely they would leave bedside nursing by the end of the year. Almost half (44%) cited both burnout and high-stress environments as their main reasons to retire or pursue other careers. 
As staff shortages increase, so do workloads. Forty-three percent of the nurses that responded to Hospital IQ's recent survey echoed that sentiment. Due to technician shortages, many nurses must now complete even more tasks that fall outside of their respective roles, which reduces the time spent on patient care and increases the overall stress carried on the shoulders of these critical caregivers. Forty-five percent of respondents stated that the patient-to-nurse staffing ratios they're experiencing are currently 5:1, which is more than double the optimal target of 2:1 and contributes to reduced quality of care and even patient safety risks. Administrative burdens and manual tasks are additional drivers of nurse burnout and frustration. Many of those interviewed expressed that most of the workflows and processes involved in their day-to-day are manual – due to a lack of technology solutions, systems, and automation.
Providing the necessary support is key to achieving high-quality patient care, staff satisfaction, and overall retention, along with increasing an organization's bottom line. In 2023, hospital and health IT leaders should examine new approaches to provide support and truly take meaningful steps to address the challenges facing healthcare professionals. Real-time location systems (RTLS) have been proven to offer cost-effective solutions that ease operational burdens and enhance safety for both the patients and the staff. The IoT technology behind RTLS features active-radio frequency identification (RFID) badges and tags to reliably and securely offer immediate visibility into the precise location of equipment, colleagues, or patients while increasing workflow efficiencies at a time when healthcare professionals need all hands on deck and to work at the "top of their license."
Provide A Better Experience for the Patient and Staff
Many healthcare systems are pursuing enhanced technology to bring new value to patients and ensure greater support for staff. To enhance both experiences further in 2023, healthcare organizations should leverage real-time location technologies to provide stronger communication between patients, loved ones, and staff. By utilizing RTLS alongside robust patient workflow software, automated family text messaging shares updates with patient-approved contacts in real-time as patients move throughout the phases of care. RTLS implementations have an immediate impact by automating proactive patient communications, and sharing status details, wait times, and directions. These communication options enable healthcare facilities to provide peace of mind and ensure that both patients and loved ones are well-informed. This all happens in an automated fashion with the single goal of removing the administrative burden from the frontline staff. 
Due to continued pandemic restrictions and protocols, the necessary hospital infection control rules have increasingly led to family separation when loved ones are admitted. Reduced contact can increase the stress experienced by patients and negatively impact their recovery process. This separation often creates knowledge barriers within families and leaves them in the dark when trying to fully understand the complex medical needs of their loved ones. Family text messaging can return some comfort as visitation restrictions remain ever-changing. These automated messages allow staff to focus on patient care, while still providing important and timely updates for loved ones. Organizations that have implemented this have seen an increase in trust among the patient, the medical staff providing care, and family members.
Digital wayfinding can also reduce stress and anxiety for patients and visitors as healthcare systems seek cost-effective ways to provide a better experience in 2023. On a first visit to a new facility, it is estimated that approximately 30% of patients get lost attempting to navigate a complex and unknown facility. Navigational challenges can lead to late arrivals, missed appointments, and ultimately delayed patient care. In addition to impacting the patient's care, hospitals nationwide collectively lose ~$150 billion each year from missed appointments. 
An advanced digital wayfinding solution integrated with the larger RTLS deployment can prepare a customized route for a patient and send the link via text message. Upon arrival, the user simply opens the route in a mobile web browser, eliminating the need for a specific application, and receives turn-by-turn directions from their parking spot to the location of their appointment. The directions are provided on a private Google Maps-like interface, giving users a sense of familiarity and peace of mind. The future is exciting as the industry will see automated check-ins once a patient enters the parking garage or send notification to a pharmacy to begin mixing medications proactively for oncology patients that are in route to the infusion clinic. 
Staff Safety Is Crucial 
As tensions continue to grow within healthcare facilities, 48% of U.S. RNs reported an increase in workplace violence throughout 2022. Ask any nurse you know, and they will share horrific stories about this issue at organizations across the country every day of the year. Tens of thousands of caregivers and operational staff utilize mobile duress solutions to prevent violent threats from escalating to dangerous events. Granting easy access to subtly signal for help, duress alert buttons are located on IoT-enabled staff badges. With just the push of a button, employees gain better protection and enterprise-wide support.
Once clicked, the badge immediately sends a silent alert with the precise, real-time location of the staff member to the security team and the appropriate computer workstation, monitor, and dispatcher, as well as by email, text, and/or VoIP phone message. The first responders can see the person's movement and respond to the most recent location, as it updates every few seconds. For enhanced location capabilities and a safer working environment, leadership should consider RTLS duress solutions that offer clinical-grade locating (CGL) which ensure room and even sub-room level accuracy.
For ease of implementation, staff duress solutions can integrate with various traditional security systems, video management systems, access control, and mass notification systems. The staff duress functionality can be a simple add-on for healthcare facilities that already leverage an automated nurse call system and desire a safer work environment in 2023. By providing the ability for staff to request assistance to their exact location should they need it, the message is reinforced that they work in a safe environment where they are valued.
Automate Workflow to Discover the Best Staffing Options 
It isn't a secret that improving operational performance at hospitals helps to improve staff productivity, morale, care quality, and patient outcomes. Fifty-three percent of nurses in the Hospital IQ survey desired streamlined processes that ensure visibility into patient needs and overall communication. The best place to start is with the manual administrative processes bogging down already overwhelmed nurses.
Lessening nurses' workloads is a critical aspect of combating burnout and promoting staff retention, and healthcare leaders will find that investing in healthcare professionals makes sense for the facility's bottom line. To jointly provide the best patient care and workplace environment, staff need access to platforms that automate workflow to alleviate manual documentation, which can often be delayed or potentially inaccurate, and offer proactive communications to each other, patients, and family members. Workflow platforms that leverage RTLS data can keep tabs on key patient flow metrics and ensure staff know where all patients are in their care journey. 
Effective enterprise-wide care coordination can be greatly hindered by manual workflow systems. These manual systems waste time that could otherwise be reallocated back to patient care. Healthcare decision-makers can eliminate non-value-added tasks by providing access to an advanced workflow platform with staff display boards showing real-time facility visibility. Through this automated system, teams are on the same page with up-to-the-minute insight to continuously measure interactions, reduce bottlenecks, and consider best staffing choices. Real-time communications and enterprise visibility keep operations running smoothly with high productivity and satisfaction.
Discover the Right RTLS for a Strong ROI 
As healthcare providers are constantly considering new approaches to support staff, selecting an RTLS partner with a comprehensive suite of solutions makes it easier to expand into other use cases and departments in the future. Decision-makers should look to truly partner with a vendor who will explore the organization's pain points and deliver a 3-to-5-year implementation plan with associated ROI projections and necessary operational resourcing. 
Invest in a partner who has nurses, former hospital administrators, epidemiologists, and clinic managers as part of their implementation and consulting offerings. These individuals have worked in the field and understand the pain points from top to bottom. ROI and overall utilization of the IoT investment is more important than ever and working with an RTLS expert who can not only provide upfront proposed value specific to your organization but follow up with executing and documenting results is what matters most. Through practical guidance, healthcare facilities can maximize real-time technologies and drive meaningful change throughout their enterprise in the new year.
---
About Scott Hondros
Scott Hondros is the Vice President of Professional Services at CenTrak, which offers locating, sensing, and security solutions for the healthcare industry. CenTrak has helped more than 2,000 healthcare organizations around the world build safer, more efficient enterprises. For more information: visit www.centrak.com